In an age of simplicity, an appliance that can serve multiple functions is
sought after.  Being able to make dinner today and can produce tomorrow with a compact unit is ideal for small kitchens. The Zavor EZLock 10 Quart Pressure Cooker/Canner/Steamer is worth a look.  
While this appliance is a pressure cooker and steamer as well, we will primarily concentrate on the pressure canner features. 
About the Product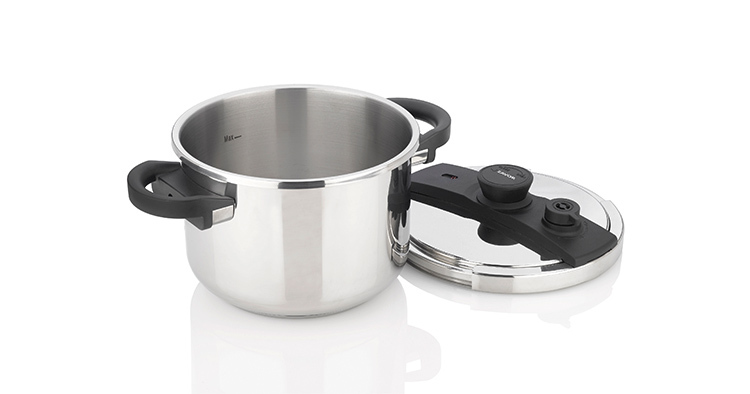 Zavor is a relatively new name in the pressure cooking market, but its origins go back a couple of decades.  The company was started by former members of Fagor, a company based in Spain, which was a world-wide leader in home appliances.  Fagor shut down their operations a few years back, but members of the US Operations team kept the appliances going and rebranded them under the Zavor name in 2018.
Zavor is the Spanish word for flavor and that fits their mission of creating appliances which preserve the delicious flavor of foods, whether it being for canning, cooking, or steaming.
Zavor, and formerly Fagor, appliances have earned endorsements from Good Housekeeping and America's Test Kitchen reviewers.
Features of the Zavor EZLock 10 Quart Pressure Canner/Cooker/Steamer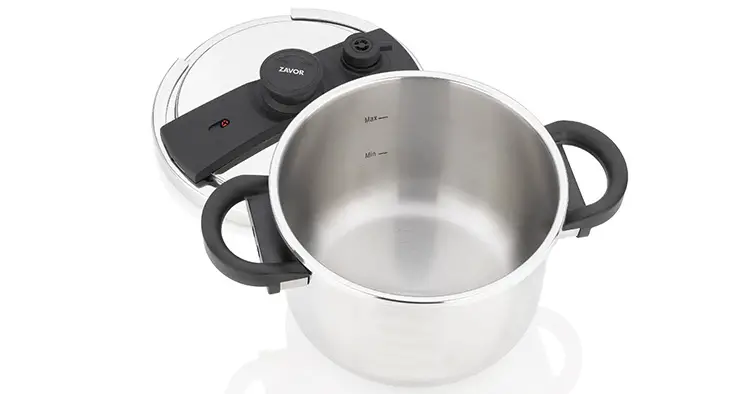 Zavor provides several features that make its pressure canner/cooker/steamer well worth considering.
6, 7.4, 8, 10, and 12.7 quart capacities available
A Universal Locking Mechanism for the lid
Two pressure settings – 15 and 8 PSI
Constructed of 18/10 stainless steel and used with all types of stoves
Able to be used as pressure cooker, canner, and steamer
comes with a quick guide, user manual, recipe book and steamer basket
What We Like
For a starter pressure canner/cooker and steamer with a great reputation, the Zavor 10 Quart Pressure Cooker/Canner/Steamer is worth a look.  The Universal Locking Mechanism on the lid easily locks in place with the turn of a knob.  The lid does not have to be perfectly in position to form a perfect seal, and the lid will not unlock until all pressure has been released from the pot.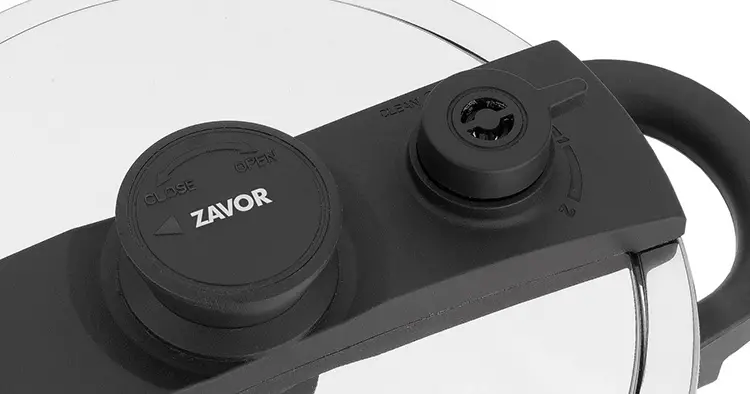 New users to pressure cooking or canning might be confused by the pressure settings.  Zavor sticks to two:  a HIGH pressure setting at 15 PSI is great for canning low-acid foods, and a LOW pressure setting at 8 PSI is perfect for cooking and steaming delicate dishes.
The 18/10 stainless steel construction works on all types of stoves, including gas, electric, ceramic and induction.  Its smaller size is easy to move around and works well in smaller kitchens.
For small-batch pressure canning, it does not get any easier.  The 10 quart unit will hold Three (3) 1-Quart mason jars or Four (4) pint mason jars.  The 10 quart and 12.7 quart units are the only sizes that handle pressure canning.   A pressure regulator knob has four positions:  High pressure, Low Pressure, Release and Clean.  Change pressure safely with the turn of the knob.  The pressure indicator rises and falls to show pressure levels.  A silicone gasket on the underside of the lid creates the perfect airtight seal.
Critics like the Zavor products.  America's Test Kitchen and Good Housekeeping give it high marks. 
What We Do Not Like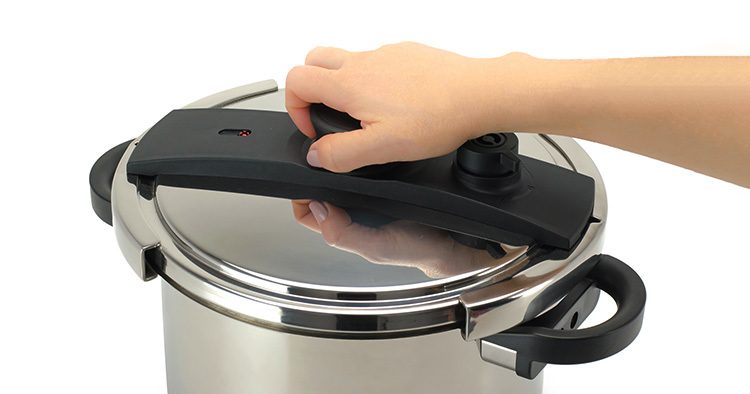 If you are planning on doing a lot of canning, the capacity on this unit is not enough for serious canners.  As mentioned, the unit is only 10 quarts and hold 3 quart jars at a time.  Generally canners are at least 20 quarts on average. 
There are only two pressure settings.  Many recipe books call for 10 PSI, which is not an option.  The manufacturers state to use 15 PSI, which will work, but not for precise canning techniques.  A solution in the comments stated that the dial can be put in the middle to achieve 10 PSI, but this is not precise.
While the company is based in the United States, the product is made in China.  This received 77% 5-star ratings on Amazon.
None of the Zavor products come with a pressure gauge, which makes it difficult to determine precise pressure.   Most pressure canners have weighted gauges or a pressure gauge with a face.  It's all a matter of preference, but the dial is fine for beginners.
There are not enough reviews on the site related to pressure canning, but the few were favorable.  The lid is an advantage as pressure canner lids are sometimes hard to seal.  It has good reviews related to pressure cooking.
If you decide you really like pressure canning, you may be inclined to upgrade to a bigger canner soon.  If you intend on keeping your canning operations small, this unit will work just fine, but you will just need do more batches. 
Buying Advice for the Zavor EZLock 10 Quart Pressure Canner/Cooker/Steamer
The Zavor EZLock 10 Quart Pressure Cooker/Canner/Steamer is a simple starter unit, when you are trying canning and want a multi-purpose unit. The Zavor EZLock 10 Quart Pressure Canner/Cooker/Steamer is available from reputable online stores such as Amazon.
Conclusion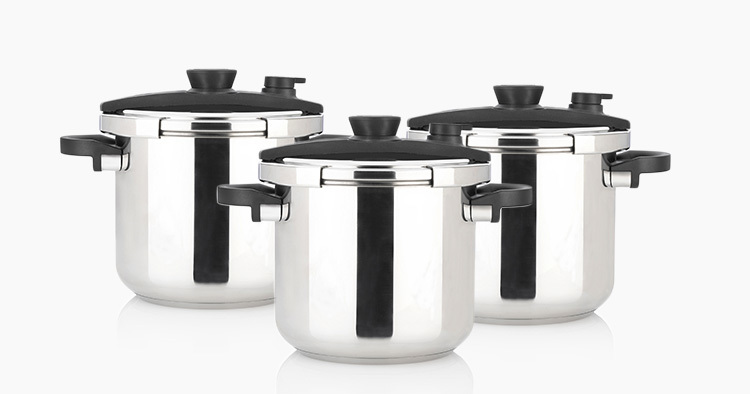 Serious canners are going to be put off by Zavor's capacity and lack of more options, but the strength in Zavor is its unintimidating style and multiple uses.  Its history and endorsements should put your mind at ease that you are getting a quality unit.
Certainly, a single piece of kitchen cookware able to function as a pressure canner and a cooker and a steamer is definitely value for money in our opinion. If you are looking for an easy to use, simple pressure canner, that is great for your small space, then Zavor's EZLock 10 Quart Pressure Canner/Cooker/Steamer may be just what you are looking for.