There are so many things to look for in the best pressure cooker that your options can get bewildering. Some people may not be willing to admit that they are lost when making their purchase, but there is no shame in needing a little help so that you can find the best product for your needs.
Today, we'll be reviewing the Instant Pot, one of the more popular pressure cookers on the market. Before we get into the details about this product, we'll be taking a look at two characteristics that you should search for in the best pressure cooker around. This will make it easier to find the right one for you.
Of course, everyone has different needs when looking for the right pressure cooker, but we have made a point of reviewing a product that is versatile enough to adhere to the needs of all users.
While there is no guarantee that the Instant Pot will be the perfect model for you, it will be better than most.
If you are experienced when it comes to buying pressure cookers, and you already know exactly what you need, feel free to skip ahead of the following section. Getting directly to the review will likely be a good idea if you don't need to be reminded of the qualities to search for in the right pressure cooker.
Without any further delays, let's get right into the info that you need to know so that you can get a pressure cooker that fulfills all of your needs!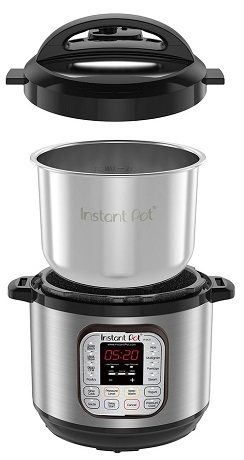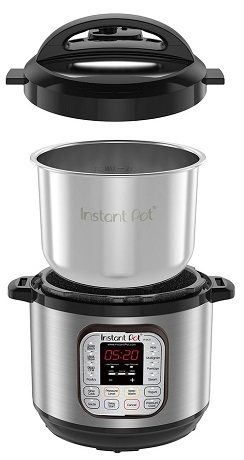 source: store.instantpot.com
Presets
When shopping around for kitchen appliances, it is essential to get a system that can perform more than one task to save money and space. Having a pressure cooker that can make different types of meals gives you the opportunity to make many kinds of dishes instead of being limited to a few. 
There are some pressure cookers out there that give you the option to make things like yogurt and rice, and with these features, you will not have to invest in a rice cooker or yogurt maker because you will already have one. It is also important to ensure that your pressure cooker has these features easily accessible with one-touch buttons.
Capacity
The next thing to look for in a good pressure cooker is how much food you can make with it at one time, especially if you are not just feeding yourself. You want to be able to cook multiple servings at once to save you time and energy if you have a family or roommates. 
It would be too much of a hassle to have to clean your pressure cooker and then wait for a whole other meal to cook. Even if you feel as though you won't need as much space to cook, it is always great to have the option and capacity available to you when you need it.
The Product
Here is the detailed analysis of the Instant Pro DUO80 Pressure Cooker.
Specifications:
Replaces seven different kitchen appliances in one

Easy to use with one touch controls

Compatible software that allows you to use Alexa for guided cooking and download a free app that provides hundreds of recipes and videos

Created using third generation technology that ensures consistent results every time that it is used

Equipped with adjustable temperature settings for the saute and slow cook options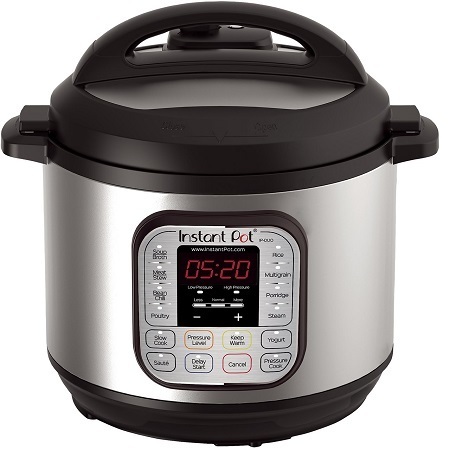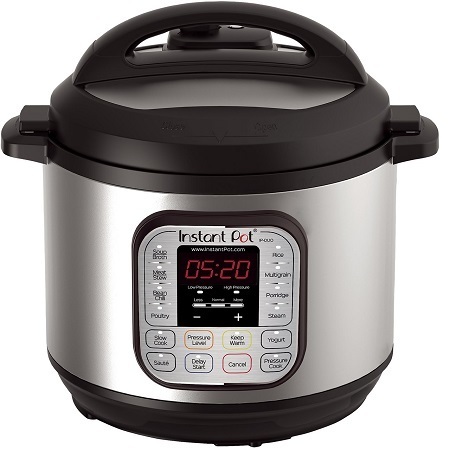 source: store.instantpot.com
Overview
Instant Pot is a pressure cooker that was designed to give you food with the best results that is easy to use, safe, and affordable. Instant Pots work to ensure that you can cook your food faster using 70% less energy than other pressure cookers. 
Results
The Instant Pot multi-use pressure cooker is the perfect choice for those of you that cook many different types of dishes but may not have as much time as they would like to make them. With this pressure cooker, you can skip out on buying extra kitchen appliances like a yogurt maker and rice cooker.
Another great feature of this product is that it can cook food up to 70% faster, as mentioned above, due to its pressure settings. The high-pressure option cooks food faster, and then you have the low-pressure option that enables you to cook meals slower to avoid overcooking your food. 
There are fourteen smart programs installed in this pressure cooker, and they include: Yogurt, meat/stew, multigrain, poultry, soup, rice, bean/chili, pressure cook, keep warm, porridge, saute/simmer, slow cook, manual, and steam. 
These programs give you many different food options and cooking settings. There is even a keep warm option for food that is not being eaten right away! The best part about having these options is that you do not have to do any work. The most you do is prepare the food and let the pressure cooker do the rest.
The technology that is used can give you the same results each time, so there won't be any chance of surprises when you are cooking meals. There is a microprocessor that helps to monitor the temperature, monitor pressure, control heat intensity, and also keeps track of time to make perfect, healthy dishes for you each time. 
What Others Say
Many of the customers that have invested in this pressure cooker love how easy it is to clean. Since it is designed and built with stainless steel, you can wash it just like other dishes around the house. The only problem that some have run into is getting the wrong size for their needs.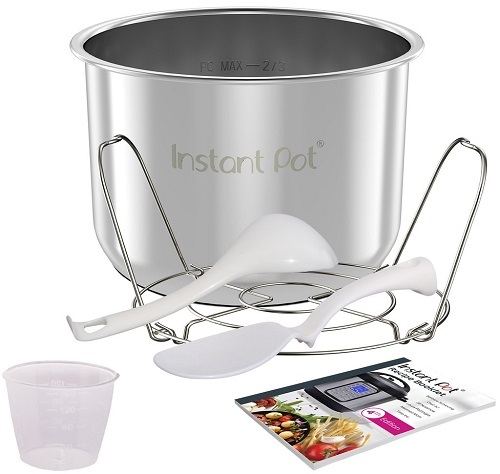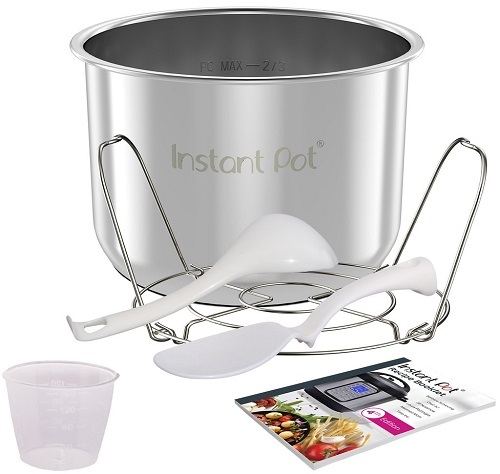 source: store.instantpot.com
Buying Advice
Adding the Instant Pot multi-use pressure cooker​ is an excellent choice for anyone that likes to cook many different dishes in their home. You save a lot of money investing in this product since it replaces the need for appliances like yogurt makers and rice cookers. You can buy this pressure cooker for just under $145. 
Conclusion
With 14 different programs, the Instant Pot can make everything from your favorite soup to the perfect yogurt. We hope that this review has given you some insight on this product and that you give it a try. Thanks for reading!
Our Rating