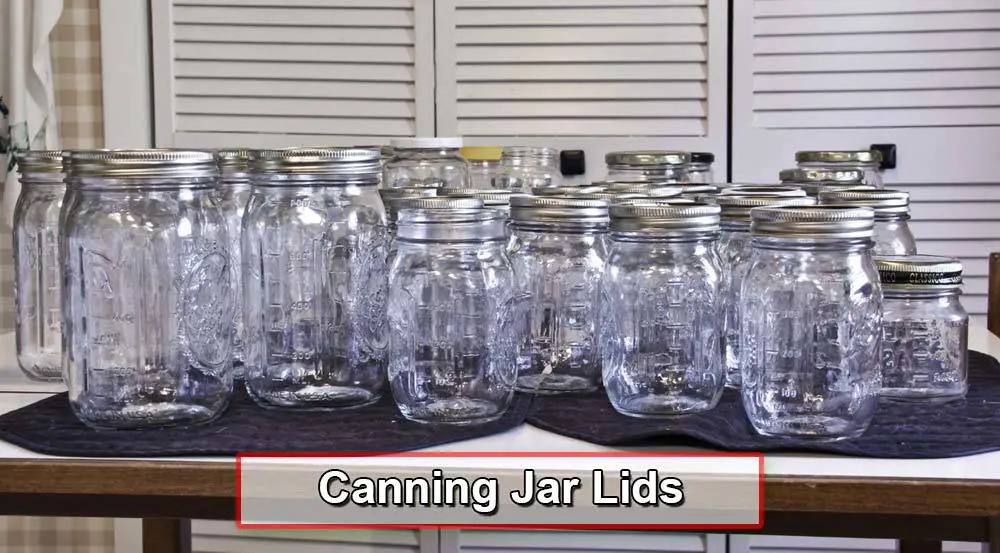 The cost of food has skyrocketed in recent times. Food safety has also become a major concern. Therefore, canning food at home is the ultimate solution to reduce costs and ensure nutrient-rich foods throughout the year.
To get started on home canning, however, there are two very important tools you need: canning jars and their respective lids. Jars and lids (plastic lids are OK but stainless steel are better) are effective if the lid is airtight. Jars and lids are better if they are dishwasher safe. Read on to learn more about canning jar lids.
Introduction
Currently, there is a strong shift towards a self-sufficient lifestyle. Most people are looking back to the lives our ancestors lived. They are working with less, farming their own food, and reusing items—especially when it comes to pressure canning.
The advantage of subsistence farming is that it encourages very little wastage and a lot of recycling. Garden scraps are used to make compost while canning jars are recycled.
Subsistence farming and the canning process go hand in hand. In fact, most people who do their own farming rely a lot on canning to preserve food, such as pickles, relishes, jams, and even sauces.
The greatest challenge, in this case, are the jar lids. Under normal circumstances, the lids are never recycled. That creates a lot of canning jar lid trash. Fortunately, you do not need to send your heap to the bins.
There are many ways to recycle your canning jar lids. You can use them for various DIY crafts or find creative ways to use them in your daily activities. Let's delve to the basics of canning jar lids, how they work and some of the ways you can reuse them.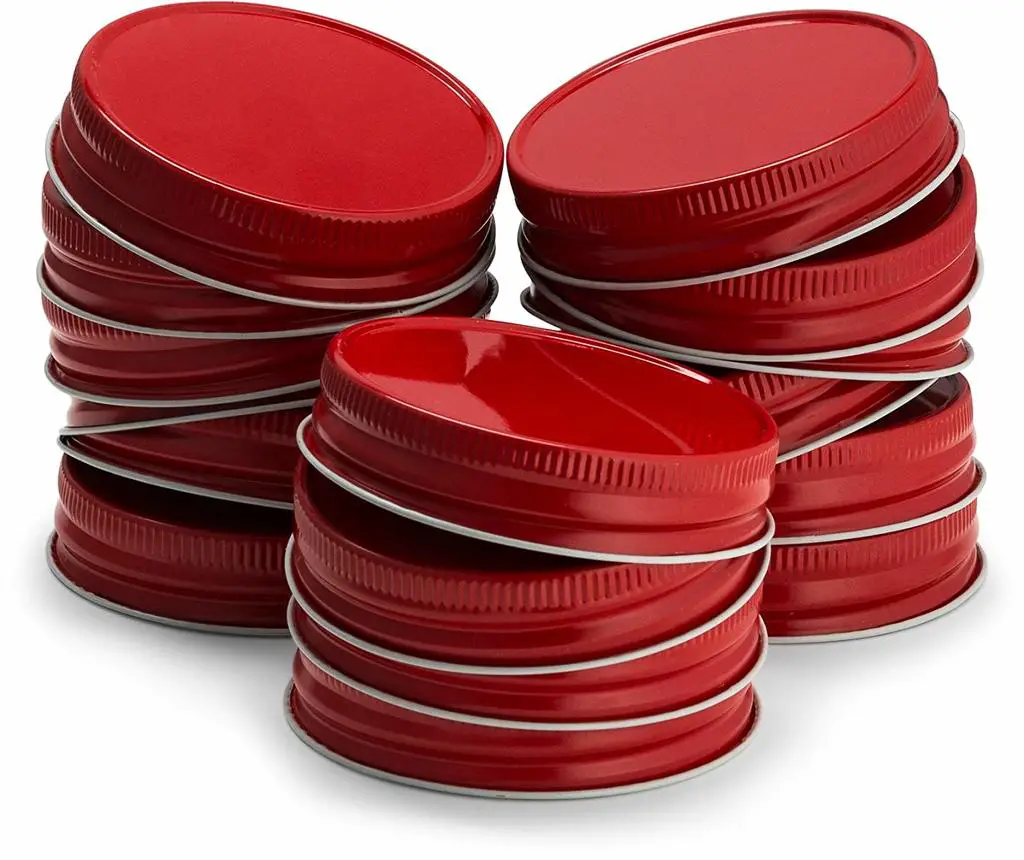 The Basics of a Canning Jar Lid
Your typical two-piece lid, the one approved by the USDA, is made up of a screw and a lid. The lid is flat and has a sealing material on the inside. The flat surface is known as a seal. The part with a screw can be reused while the flat part is thrown away.
By the time you are through with the contents of your jar, the sealing part will be indented, and that will interfere with any new seal you put in.
How Canning Jar Lids Work
When the glass canning jars are being processed, a seal is put in during filling. The material used to act as a seal sits on the inner side of your lid and is used to make the jar airtight.
The screw on the lid is used to hold the flat side tightly over the mouth of your jar. So, when closing the lid, be sure to do so firmly without exerting too much force. In other words, a finger tight seal will suffice.
As the food is transferred into the jar, oxygen is expelled. Once the canned food cools down, the lid will be pulled down tight onto the jar to create a vacuum within the jar and that helps the rubber seal to form an airtight environment. So, the food within will last for a long time.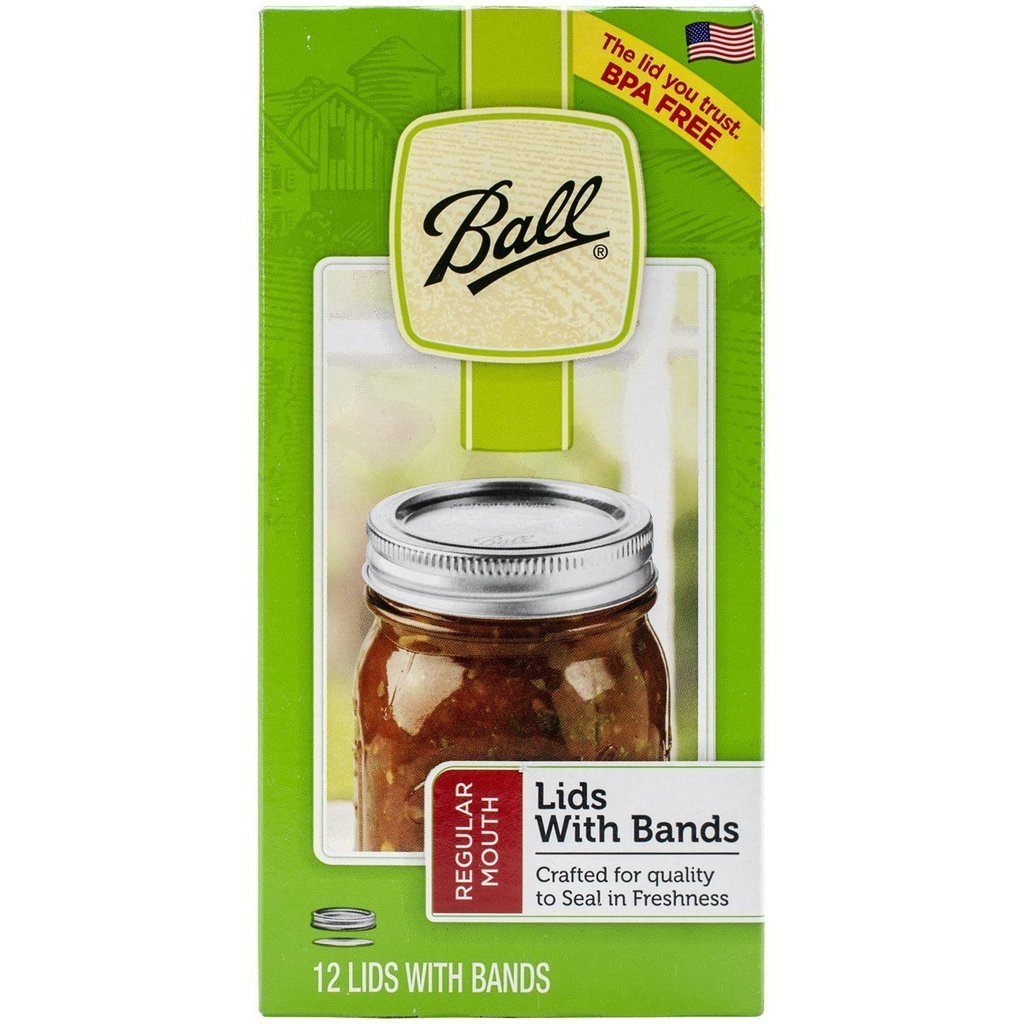 How to Reuse Canning Jar Lids
Your collection of old canning jar lids or rings can make nice plates for pie pieces since they can accommodate, perfectly, a single-sized serving. The tiny pies are not only appealing, but they also cause your guests' imagination to run wild wondering what else you have got in store for them in your kitchen.
If you have prepared a pie before, then you understand how important it is for it to remain intact until it is served. Another important reason why canning jar lids make sense, in this case, is that they easily slide off your pie, which makes it easy to keep the pieces intact.
Coasters
Before you invest all your money, time, and effort into buying yourself a couple of coasters, you should know that canning jar lids are about the right size for mug coasters.
You can easily stack them one on top of the other, as they occupy very little space. You can even paint your collection of canning jars lids to match your kitchen's décor. In fact, most people take their creativity a notch higher by integrating cork into their coasters as well.
Candle holders
Some people spend quite a fortune on candles. The good news is that you can prepare your own candles at home. Making candles under your own roof can be a fun activity. Additionally, if you are a vegetarian, you are able to ensure you do not buy animal-based wax.
Making your own candles also ensures that you will not buy brands that come with any toxic ingredients. Now, once you make environmentally-friendly candles, the canning jars lids will make perfect molds with which you can produce disc-shaped candles. If you leave the candles inside the lids, they can also be used as candle holders.
Tree Ornaments
If you have some old canning jars lids at home (plastic or metal), you can use them to put together a bespoke Christmas tree ornament. It is easy to make your jar lids look simple and sleek by using just ordinary wrapping paper. Make family-oriented decorations from canning jar lids by covering them with pictures of your family members.
Alternatively, you could simply paint your lids with different patterns, colors, and many other decorative additions to form stunning ornaments. You only need a little creativity and some canning jar lids to turn your Christmas tree into a work of art.
Seasoning Shakers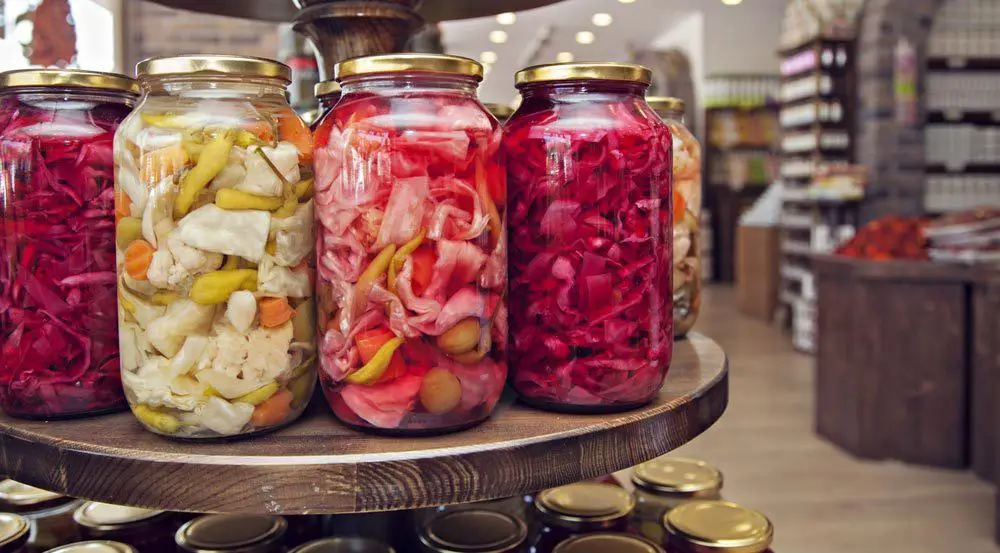 In most households, there are many canning jars lying around that can be used to make dried herbs or food seasoning mixes. Better yet, it's easy to drill holes onto the canning jar lids and use them as shakers for your homemade herbs and spices.
If you like to decorate your kitchen with your own creations, making seasoning shakers out of canning jar lids is a perfect DIY project.
That way, you can add that much-needed flavor to your meals using a seasoning shaker of your making.
Fish Scale Shingles
Ever wonder how you can transform the look of your roof into something that turns heads? Well, canning jar lids make the right material for those who are looking to add some wow effect to their roof.
These lids make a great addition to your roof if you are looking for the most inexpensive way to cover it. In fact, the most preferred pattern of today are the fish scale shingles. It involves arranging the jar lids in a manner that resembles the scales on the body of a fish.
You can use canning jar lids on the roof of your birdhouse or on your insect hotel in such a way that they overlap to add a funky look. However, be sure to start from the bottom so that the rain can flow over the lids, protecting your roof from water damage.
Crop Protection
Farmers who grow different crops understand the lengths one has to go to protect produce from hungry birds. Gardens with berry patches, growing gardens, and even those with fruits often attract birds.
There are many ways to keep these birds away. The most common one involves hanging noisy or reflective things from branches or from the fence around the home. Birds tend to stay away from visually reflective objects, as they resemble eyes of predators.
This usually meant hanging up used compact discs, which have been the norm for a long time. Unfortunately, in this digital era, these devices are becoming rarer every day. The alternative is using canning jar lids. They are reflective enough, especially when polished; and they can be used as auditory distractions to scare the birds away.
You simply hang a few from a branch so that together, their shininess will cause a visual distraction. That way, the birds will not come close to your crops.
Chalkboard Tags
Looking for ingenious ways to make chalkboard tags? Canning jar lids are just what you need to express your creativity. You can easily make tags out of your pile of canning jar lids by painting them with the right kind of chalk paint.
There is a lot you can do with a couple of chalk tags. Once they are fully painted, you can use them as name tags for parties or price tags at your local yard sale.
Jar Lids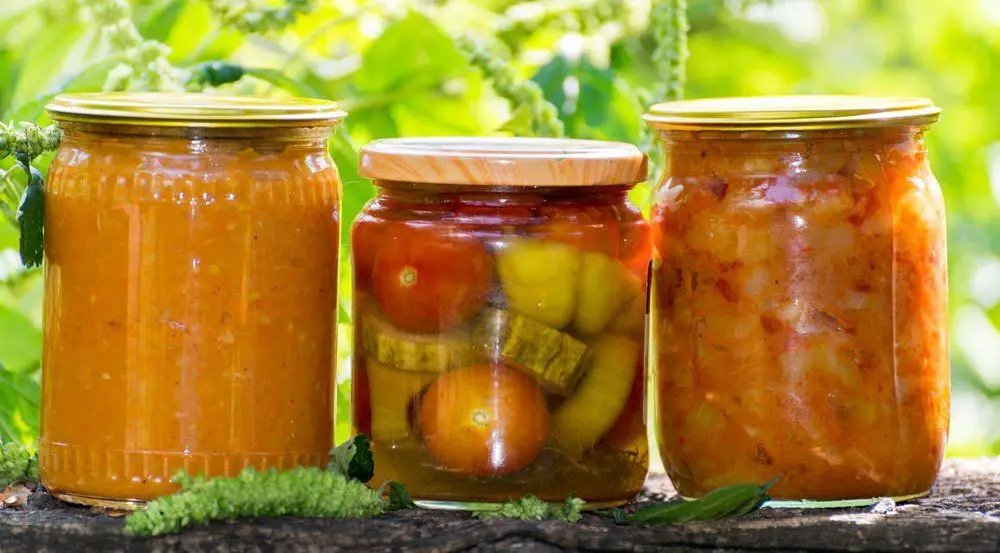 Nothing stops you from continuing to use your canning jar lids to cover any other fitting container that does not need a tight seal. In fact, canning jar lids work really well as lids for refrigerated pickles, stored leftovers, or for salads.
The biggest problem that people have to deal with is that they can only store so many glass jars and lids at home. At one point or another, you will have to stop storing glass containers in your kitchen cabinets or pantry. In the past, the lids were considered waste because people would not reuse them for fear of causing food spoilage.
Today, many eco-conscious consumers have shifted toward glass to reduce the environmental pollution caused by plastics. Both jar and lid have been found useful, especially the lids, since people have found ways to use them other than just food storage.
Additionally, the lids occupy very little space, so it makes sense to keep them around for when you might need them. You could also use your jar lids for gift-wrapping, as is the case with Mason jar lids. Such an activity can be a fun project for you and your family.
Plant Makers
Perhaps the best way to reuse your canning jar lids is to use them as plant markers for seedlings. Why? Well, sometimes you may plant something and then end up forgetting where you planted it. You could also forget the name because seedlings are not easy to identify while they are very small.
With canning jar lids as your plant marker, it is easy to remember the names of the crops you planted. It also becomes easy to spot them because all you have to do is find the name. And that's not all. You could also write notes or messages on them or turn your canning jar lid into a gift tag.
Shingles for Tiny Structures
If you have a lot of canning jar lids, you might want to try using them as shingle for your chicken coop. Some people use them as decorative materials placed into layers and hammered into place.
Actually, steel, when used as a siding material, can be used to add some funk to your project. You can find out if the lids are made of steel by testing using a magnet. If your magnetic bar sticks, then your canning jar lids are made of steel. Iron-based materials, also known as ferrous, are magnetic, but some materials might look like steel or iron but are actually aluminum.
Powder Sugar Shakers
It becomes tiring when you have to scoop powdered sugar using a teaspoon each time you are preparing something that needs to be sweetened. Canning jar lids can make your work easy. But first, you'll need to make some modifications to your jar lids.
Punch as many holes as is reasonable on the lids and then screw them back onto your jars. In the end, you will have a sifter that you can use to transfer sugar onto your cake dough. Other ways that you can use your sifter include sprinkling parmesan cheese or red pepper on your Italian takeout, or sugar and cinnamon onto your toast.
Mason Jar Frog Lid
Mason jars can be used as vases for your flowers. In fact, if you can match the jars and the lids, you will have a beautiful presentation for your front door. However, there is a catch. Your lids have to support the flowers so that they can stay put. That means finding a way to keep your flowers upright at all times.
For this kind of DIY project, you need the band from your lids and hardware cloth, the kind that is used to build chicken coops. Once you are done, your lids will make your flowers look organized and well set
Wrap Up
It unbelievable that just a few years ago, jars and their lids were considered waste. Over the years, people have found various uses for their jars, including using them as vases to hold flowers. Now the focus has shifted to canning jar lids.
Everyone, including kids, has something they can do with canning jar lids. You can use them to make nametags, price tags or as markers—the list is endless. If you have managed to collect canning jar lids, hold on to them, as you might need them for your DIY projects.