Black beans are one of the most versatile foods on the planet. Black bean soup is an ultimate comfort food. Beans are also part of a heart healthy diet, but who has time to soak and cook them until they are soft and delicious.  Beans in a can are an alternative, but the aluminum cans may leech off toxins that you might not want to consume.  Canning dry black beans is easy and fun!
About Black Beans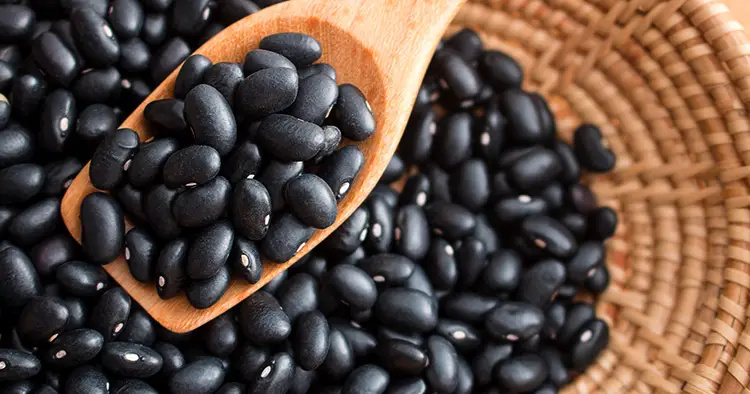 Black beans are sometimes called turtle beans, caviar criollo, and frijoles negros.  They are a type of legume that is native to the Americas.  Their use can be traced back at least 7,000 years.  They have a satiny outer shell and a white interior.  They are very versatile and one of the most nutritious foods on the planet. Black beans are a superfood in terms of nutrients.
Black beans can be found in your grocery store in packages or in cans.  If you like black beans and find a supplier, it is worth it to buy a large bag.  They keep in the pantry for a long while.
How Many Beans Do I Need?
Beans can be canned in pint or quart-size jars.  If you are interested in replacing the canned beans from the store, choose a pint jar.
For a canner load of 9 pint jars, you will need about 3 pounds 6 ounces (1.5 kilograms) of dried beans.  This comes out to about 6 ounces (175 grams) of beans per pint.
For a canner load of 7 quart jars, you will need about 5 pounds 4 ounces (2.38 kilograms) of dried beans.  This comes out to about 12 ounces (340 grams) of beans per quart.
Preparing the Beans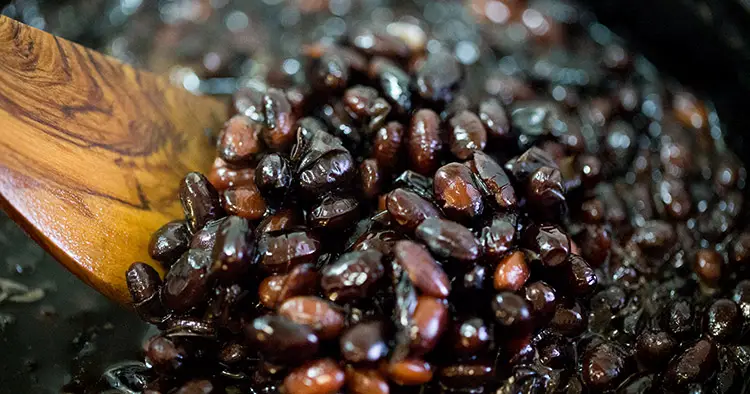 Sort and rinse the beans in a strainer.  The manufacturing process of beans sometimes allows for rocks or sticks to be mixed into the package.  So you want to pick through and find anything that is not a bean in the mix.
The dry black beans need to be softened a bit before they are put in the pressure canner. 
You can do this by:
Soaking the beans overnight in a pot of cold water

Place the beans in a pot of cold water and bring them to a boil.  Boil them for 2 minutes, turn off the heat and then let them stand for an hour.
After the beans are soaked, drain the water.  Add fresh water to the pot and bring the beans to a boil for 30 minutes.  Keep them warm until you are ready to place them in the jars.
Prepare your Jars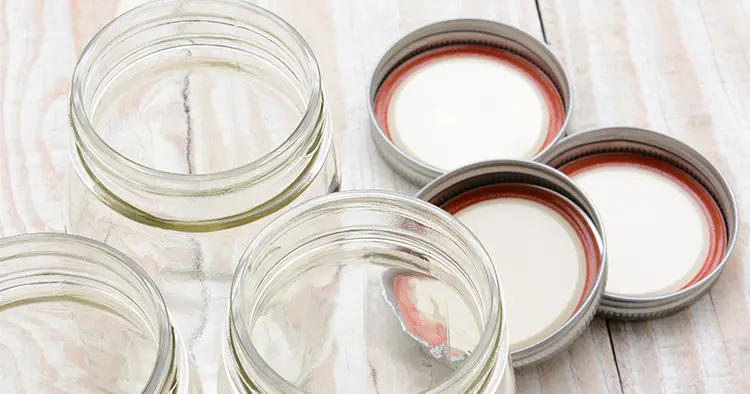 Sterilize your jars and screw-tops by heating them in an oven or boiling them in a pot of water.  You can also run them through a dishwasher cycle and keep them warm until ready to fill.
Place the jar tops in a small pot of water and bring to a simmer.
Bring a separate pot or kettle of water to a boil and keep it handy in the event you need more water to fill the canning jars.
Prepare your Pressure Canner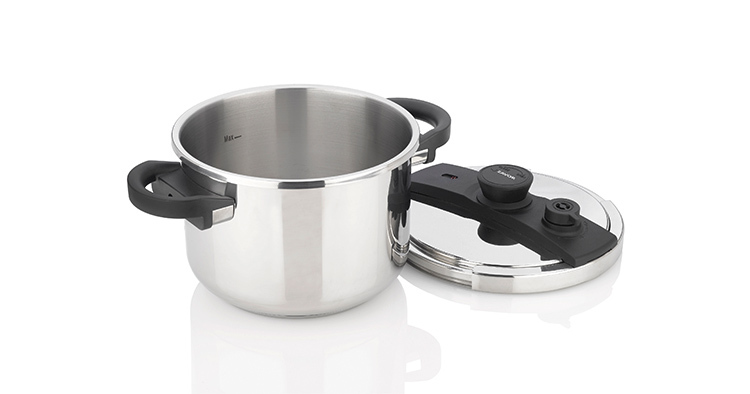 Fill your pressure canner with hot water (or any water) and bring it to a simmer on the stove.  If you are searching for a pressure canner, check out our best pressure canner for beginners. Hot jars need be placed in hot water to prevent breaking.
Canning Dry Black Beans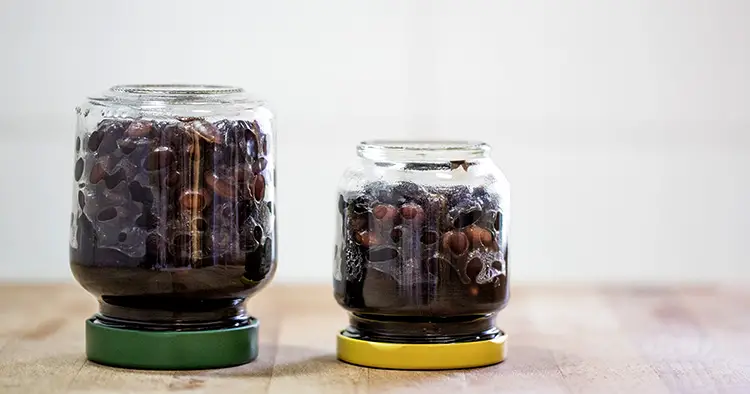 Fill your canning jars with black beans, leaving 1-inch (3 centimeters) of headspace in the jars.  Use a funnel to keep your area clean and assist in filling the jars.
Top each jar with water from the pot you boiled the beans in or from the kettle of boiling water. 
Using a bubble popper, make sure all of the air bubbles are removed from the jar.  If you broke a lot of air bubbles, you may need to add a little more bean liquid or boiling water to make sure the headspace is still at 1 inch (3 centimeters).
Wipe the jar rims with a clean cloth. Add the jar lids and the screw tops.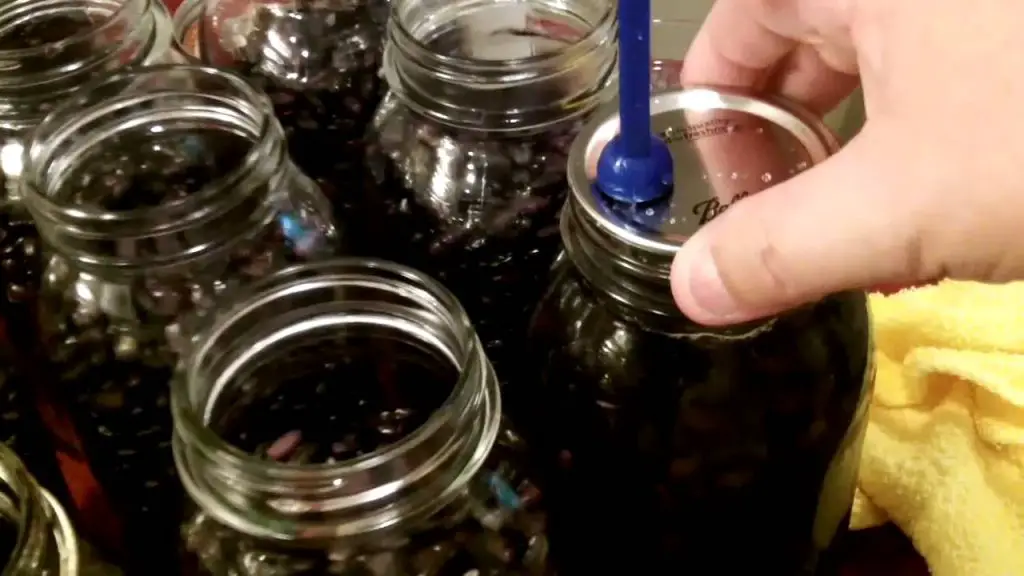 How Long Should I Pressure Can Dry Black Beans
Use this pressure canner altitude chart (and your pressure canner manual) to determine how long to process the beans in the canner.
| Jar Size | Time | 0 – 1,000 Feet in Altitude | Above 1,000 Feet in Altitude |
| --- | --- | --- | --- |
| Pints | 75 minutes | 10 pounds | 15 pounds |
| Quarts | 90 minutes | 10 pounds | 15 pounds |
When the pressure canner is cool and it is safe to take off the lid, remove the jars, place them in a clean area to cool completely.  Store them in a cool pantry until you are ready to use.
If a jar did not seal, place the contents in the refrigerator and use within a few days. If you are having an issue, check out how to seal canning jars.
What Can I Do with My Canned Black Beans?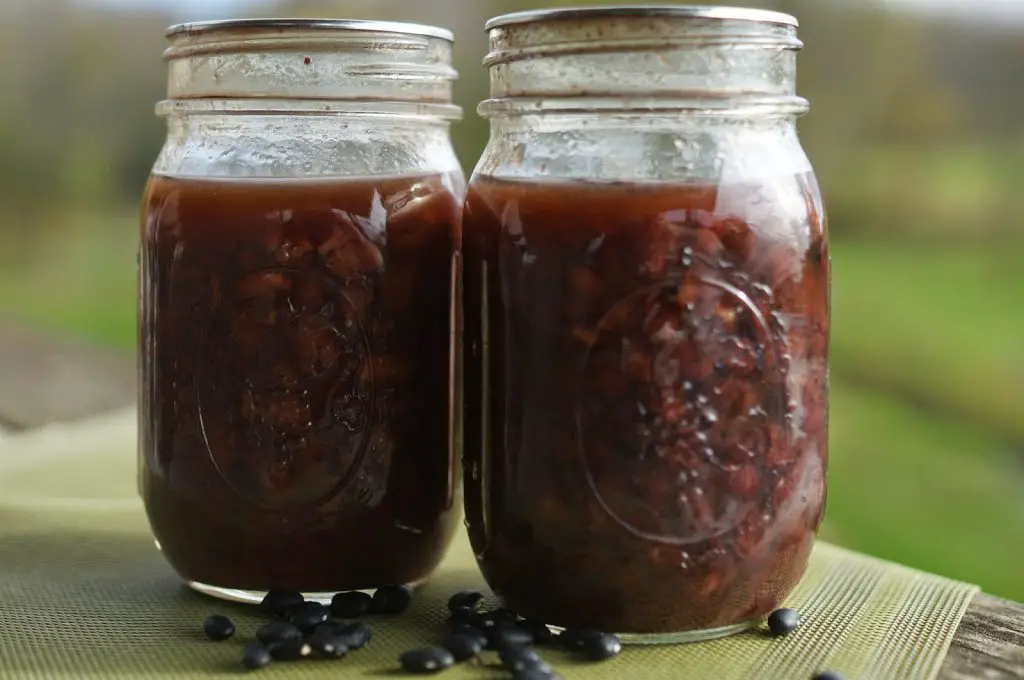 Instead of using a can of beans purchased from the store, the next time you are thinking about black beans, go to your pantry and open a fresh can.
Eat them right out of the jar – heated or cold
Drain and sprinkle on a salad
Make a delicious black bean soup
Smash them and make a black bean dip
Add them to a soup or chili as an alternative to red beans
Make black bean burgers
What is your favorite way to make black beans?  Share in the comments section below.